Apache
Adopted
3.8 years old · Male · Brindle · Not Cat Tolerant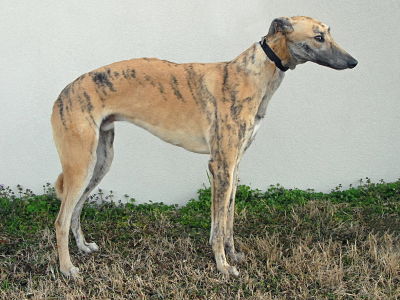 Bio
We would like you to meet Apache. He is a big, absolutely gorgeous brindle boy. Sometimes he can be a little bit shy, but mostly he is happy and exuberant, thrilled with every new day! Apache loves his walks. He loves children, but because of his size, he would do better with older children.
He is house trained and uses a doggie door. He loves doing zoomies in the yard! Apache has never needed to be crated, and is well mannered in the house. He does enjoy sleeping on the sofa and being petted by his humans. He loves playing with toys.
Apache is not cat or small dog tolerant, although he gets along well with other large dogs. If you would like to meet Apache, please come to one of our meet and greets. He'll be waiting for you!