GREYFEST 2016 – CELEBRATING GREYHOUNDS UNLIMITED'S 25 ANNIVERSARY (1991 – 2016)
Come join us as we celebrate 25 successful years of finding caring and responsible homes; rescuing sick, injured and abandoned greyhounds.
Date: Saturday, October 22, 2016
Time: Noon to 3:00 PM
Place: Arbor Hills Nature Preserve · 6701 W Parker Road · Plano, TX 75093
Stay tuned for more details.
Tom Thumb Good Neighbor Program – Register Now and Help the Hounds
Tom Thumb will donate 1% of the purchase price of groceries when you use your Tom Thumb Rewards card. All you have to do is go to the Tom Thumb Good Neighbor Program, fill out the form using our Charity #2743, take it to the customer service counter at your store.
Kroger Community Rewards – Register Now and Help the Hounds
Kroger will donate a percentage of all purchases made when you use your Kroger Reward Card. A Digital Account is needed in order to participate in Kroger Community Rewards. Please go to Kroger Community Rewards.
Help Us Now, Make Your Donation Today
Greyhounds Unlimited is a non-profit, all-volunteer organization with no paid staff. Your support is always needed and greytly appreciated, especially by the hounds. Cash donations are always welcome, and 100% of all donations support the ongoing needs of the greyhounds in GU's care.
Help us help a Greyhound ... Click the button below
or mail your check to:
Greyhounds Unlimited
P.O. Box 703967
Dallas, TX 75370-3967
Recurring Donation
Current Greyhounds Available for Adoption
Can You be that Bridge to a New Home?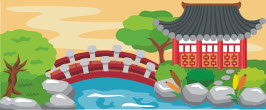 We are still in dire need of foster homes for our incoming hounds. Foster homes are the bridge that leads to a forever home for our adoptable hounds, giving them a head start on getting accustomed to living in a home instead of a kennel, teaching them all the new and wonderful things they will encounter in a home that they may never have seen before.
If you are ready to give fostering a try, please send an email to ifostergreyhounds@gmail.com. One of our foster coordinators will contact you to talk about fostering and how you might be able to help, what your obstacles might be and how we might overcome them together. We all want this to be a successful experience for you and your new foster!