Mattie
Adopted
4 years old · Female · Brindle · Cat Tolerant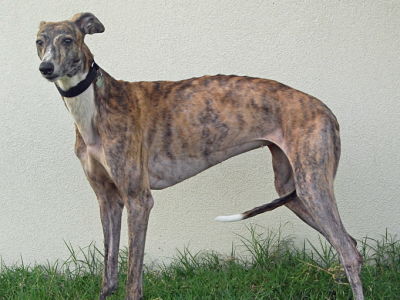 Bio
Mattie is a petite brindle girl that came from the Paris Humane Society. She is approximately 4 years old and cute as they come.
Mattie is fine in her home with her people and is extremely affectionate. She would like nothing more than to be allowed on your bed and furniture. She has mild crate anxiety but does fine for a few hours. She also has not demonstrated any destructive tendencies in the house. She is cat tolerant.
Due to her fear of noises she would do best in a home with a yard. We do walk her but she is fearful of loud cars and trucks. She would do best as an only dog in a home where someone is home a good deal of the time. She has no anxiety while in the house but her anxiety escalates if she is taken from the home.
If you need a companion who just wants to lay around the house with you, Mattie is your girl!
Please attend one of our Meet & Greets to see Mattie.