Zoey
7 years old · Female · Red · Not Cat Tolerant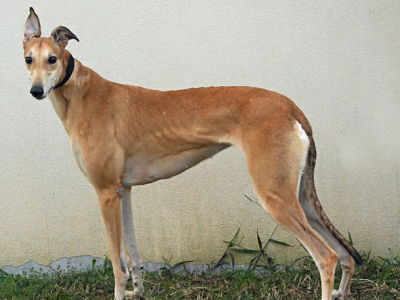 Bio
Hello, my name is Zoey and I am a beautiful girl – red fawn – and for a lady who turned eight in January, quite playful. My foster mom introduced me to squeaky toys and man, are they a lot of fun!
When I first came to my new foster home, I was so amazed by her house. I had to check out EVERYTHING! She even had a mirror with a dog in it that looked just like me! (I left a lot of 'nose art' on that mirror.) When foster mom told me it was me, I was delighted at how beautiful I am. She keeps telling me that, by the way.
I haven't learned the doggie door completely yet – it kinda bothers me when the plastic touches my back, but we are working on it. I sleep all night without getting anyone up to go out. After I stop by foster mom's chair to give her hugs in the morning, I go out right away so I don't have an accident.
I am friendly with dogs, big and small, but not so much with kitties. I really like meeting new people, grownups and kids alike, and I love scratches and pats very much. I am hoping to find a forever family who will give me lots of them. I confess to being afraid of thunder – I find a small space to curl up in, and wait 'til it passes. What can I say? I will make some lucky human a greyt companion! Hope to meet you soon!