Rouge (aka Rosie)
Adopted
8 years old · Female · Light Fawn · Not Cat Tolerant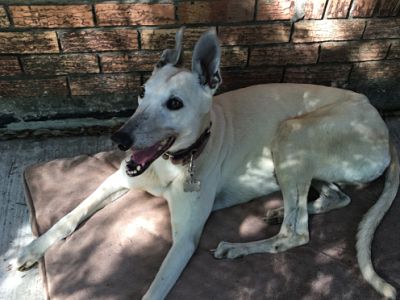 Bio
Rouge, AKA Rosie, is a beautiful light fawn girl. She is a very young 8 years old with big brown eyes that hide just a touch of mischief behind them. She is active and loves to run in the yard and play with toys. She knows how to use a dog door and makes good use of it. She loves walks and rides in the car. But most of all, she loves being loved on and petted by her humans. She is extremely sweet and loving and wants to be with her people as much as possible. She is happy and outgoing.
Rosie gets along well with other dogs, and would do well in a home with another greyhound. She is good with small dogs as well.
Come by and meet Rosie at one of our meet and greets. She might just be the girl for you!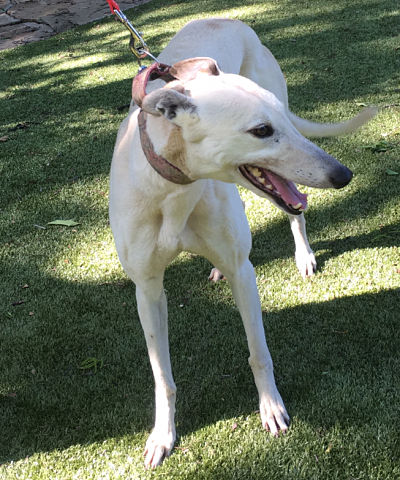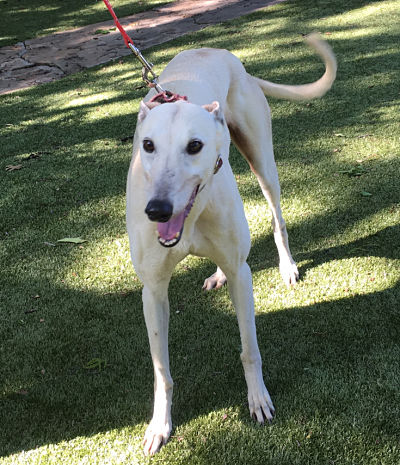 Updated: 23 September 2015 12:01:48