Sally (aka Maybe Two)
Adopted
3.4 years old · Female · Black · Not Cat Tolerant · Origin: Australia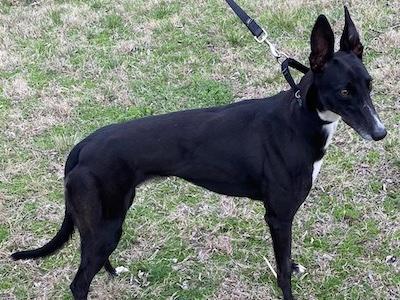 Pedigree Information
Greyhound Data provides information about greyhounds from all over the world with pedigree information drawn from the last four centuries.
Click here and you will find the pedigree, the littermates, and the races of Sally.
Bio
Sally is a super playful and energetic 3-year-old and prefers her company to be that of her humans; she is best suited to a single dog home. Sally has experience being in a home as she spent some time being fostered and adjusted well to pet life. Sally only copes for shorter periods of time on her own and would best suit a home where she isn't left alone for most of the day. She would suit a home without any young children, as sometimes she just cannot contain her excitement. Sally would be perfect for an active household with lots of space for her to play!
Updated: 12 April 2023 07:17:01