Tego (aka Daring Tego)
Adopted
5.1 years old · Male · White & Black · Cat Tolerance Unknown · Origin: Ireland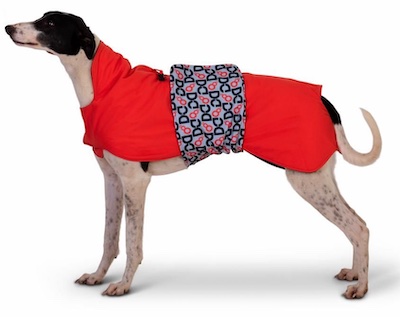 Pedigree Information
Greyhound Data provides information about greyhounds from all over the world with pedigree information drawn from the last four centuries.
Click here and you will find the pedigree, the littermates, and the races of Tego.
Bio
Tego is a handsome big lazy boy who loves cuddles and being petted. He has been around humans every day of his life so is the friendliest boy you could meet. He loves children and doesn't mind smaller dogs. He is very content to laze around all day every day, his favorite position is lying on his back with his legs up in the air!! He is the most loyal boy you could meet; he would nearly talk back to you. He will show you unconditional love and all he's asked for in return is a little run-around and a nice comfy bed! This boy I can guarantee will be the best and most loveable pet you will ever bring into your home.
Updated: 12 April 2023 07:17:01