Nora (aka Queen Nora)
Adopted
2.8 years old · Female · Black · Cat Tolerance Unknown · Origin: Australia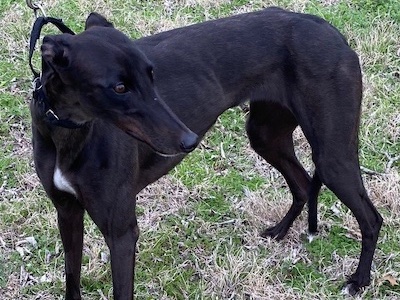 Pedigree Information
Greyhound Data provides information about greyhounds from all over the world with pedigree information drawn from the last four centuries.
Click here and you will find the pedigree, the littermates, and the races of Nora.
Bio
Nora can start off quite shy and sensitive in new situations but don't be fooled - once she is comfortable, she is a lot of fun! Nora loves toys and spending time with her people. She would be best suited to living in a quiet neighborhood and requires a backyard with a minimum of 5ft fencing as she has a spring in her step! Nora would prefer a home without children due to her sensitive nature. She may be suited to living with another large canine companion (bonus points if it's another greyhound!) but she is not able to be homed with small sized dogs.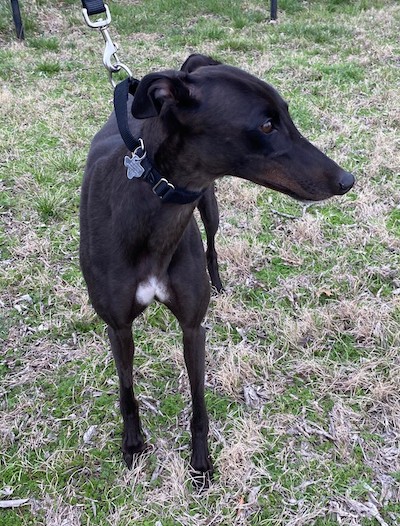 Updated: 12 April 2023 07:17:01