Bridging the Gap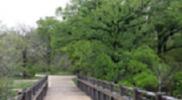 Building our Bridge for Greyhounds
For as little as $25 you can show your support to maintain our bridge and carry out our mission of finding caring and responsible homes for greyhounds from all situations including track racers who have retired (or in some cases, never began), sick, injured and abandoned. With each $25 donation, your name or short message will be etched on a wooden plank used to build the bridge that leads to a forever home.
You have up 50 characters including spaces to specify what you want to appear on your board.

You can donate $25 or multiples of $25 by changing the "Quantity".
Price: $25.00