Countess
Adopted
2 years old · Female · Black · Cat Tolerance Unknown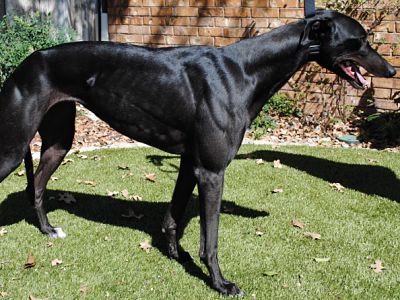 Bio
Countess is a stunning black girl. She will be 2 years old in December so is still puppyish.
She is playful, happy and loves walks. She is in foster care with other dogs, both large and small, and is fine with all. She sleeps on a dog bed in the master bedroom at night.
She can be a little standoffish when meeting new people and experiencing new places but gets over that quickly once she gets to know you.
Countess does crate well but would probably be best in a home where she is not left for several hours a day. I believe she would benefit from the company of another dog and would be fine with children but probably not toddlers. She would be happier in a home with a fenced in yard.
Countess had a small portion of her intestine removed in July. She has completely recovered except for the fact that she still has runny stools. We are working through this and expect it will be rectified.
Please stop by one of our Meet & Greets to see Countess.